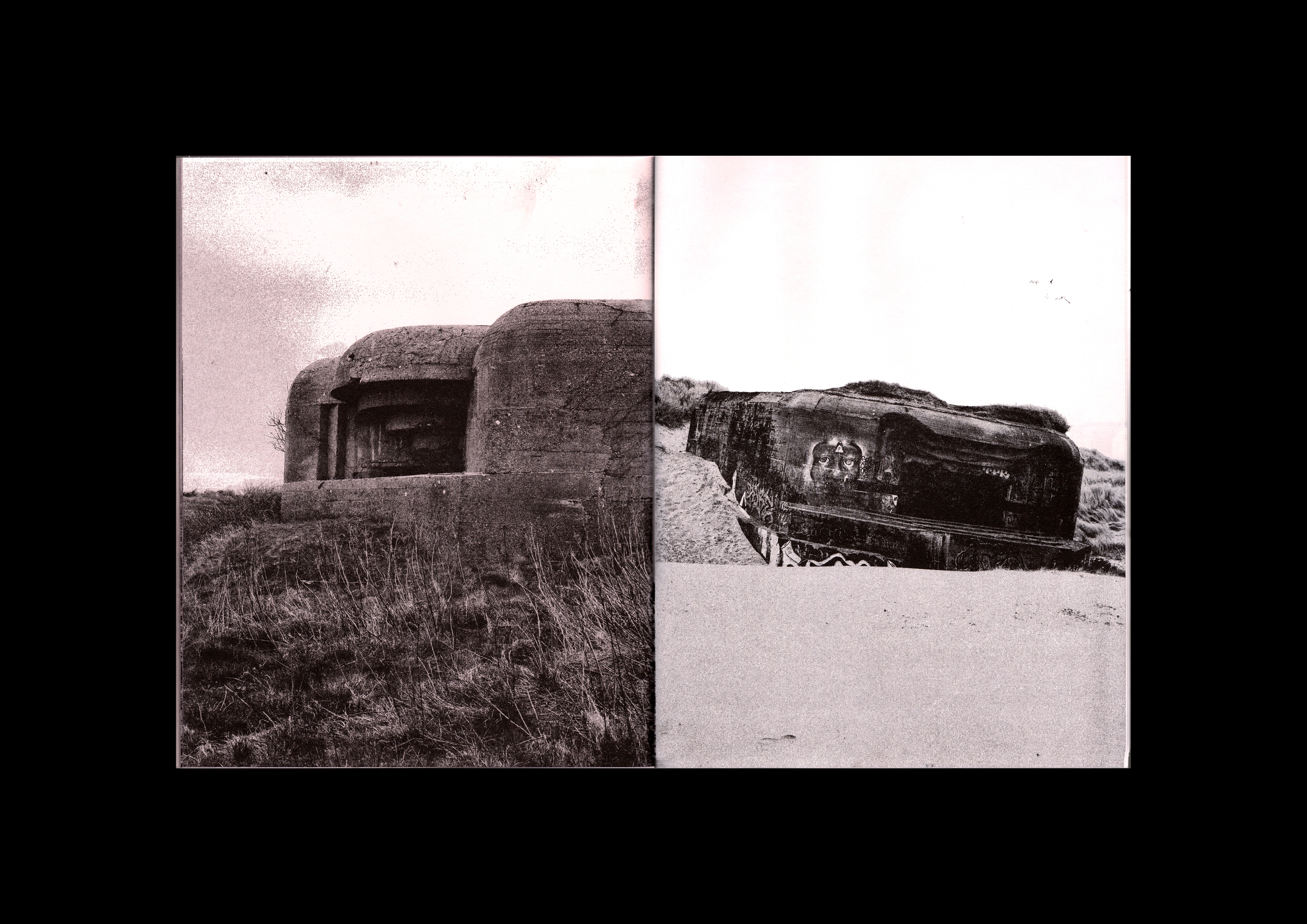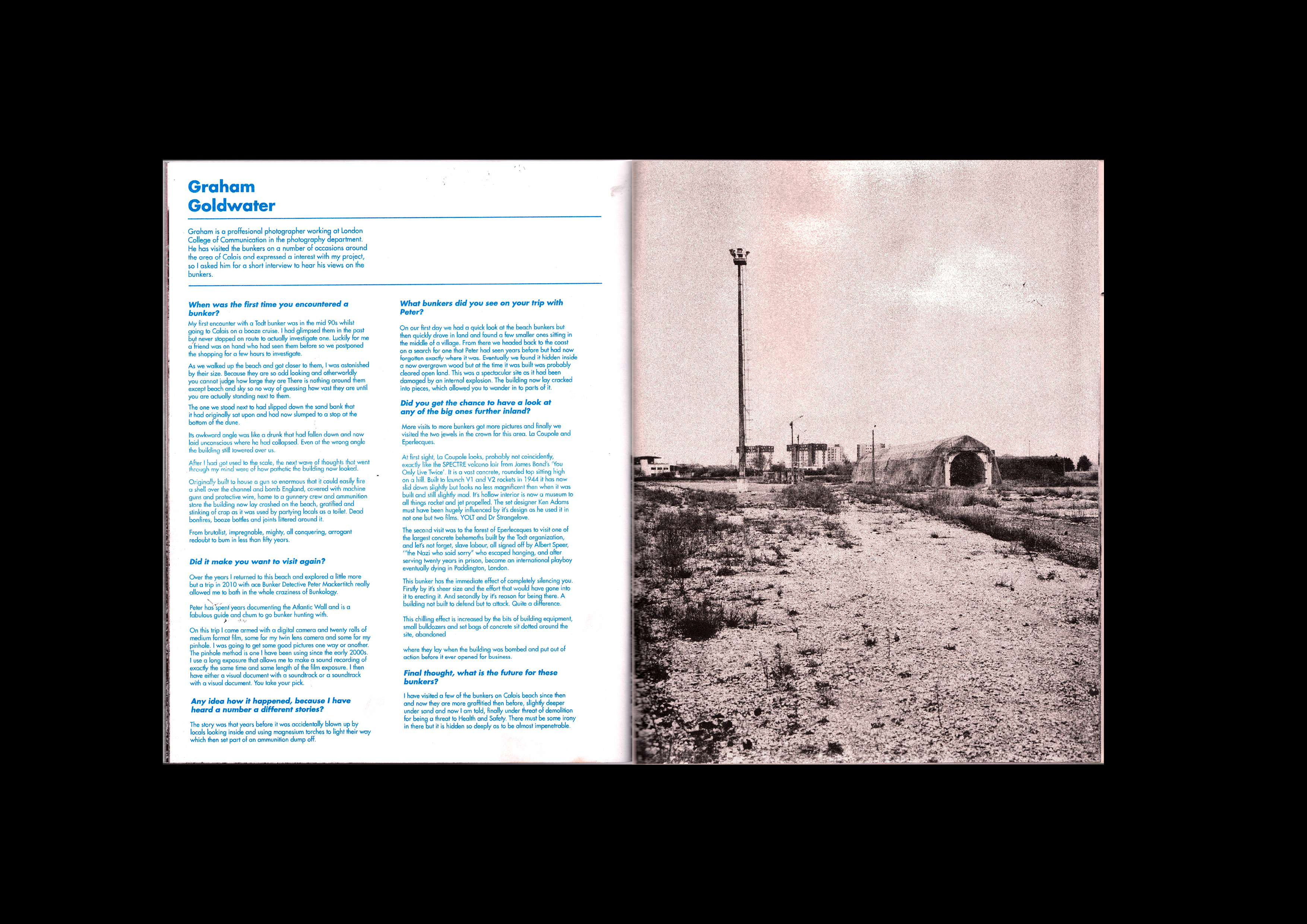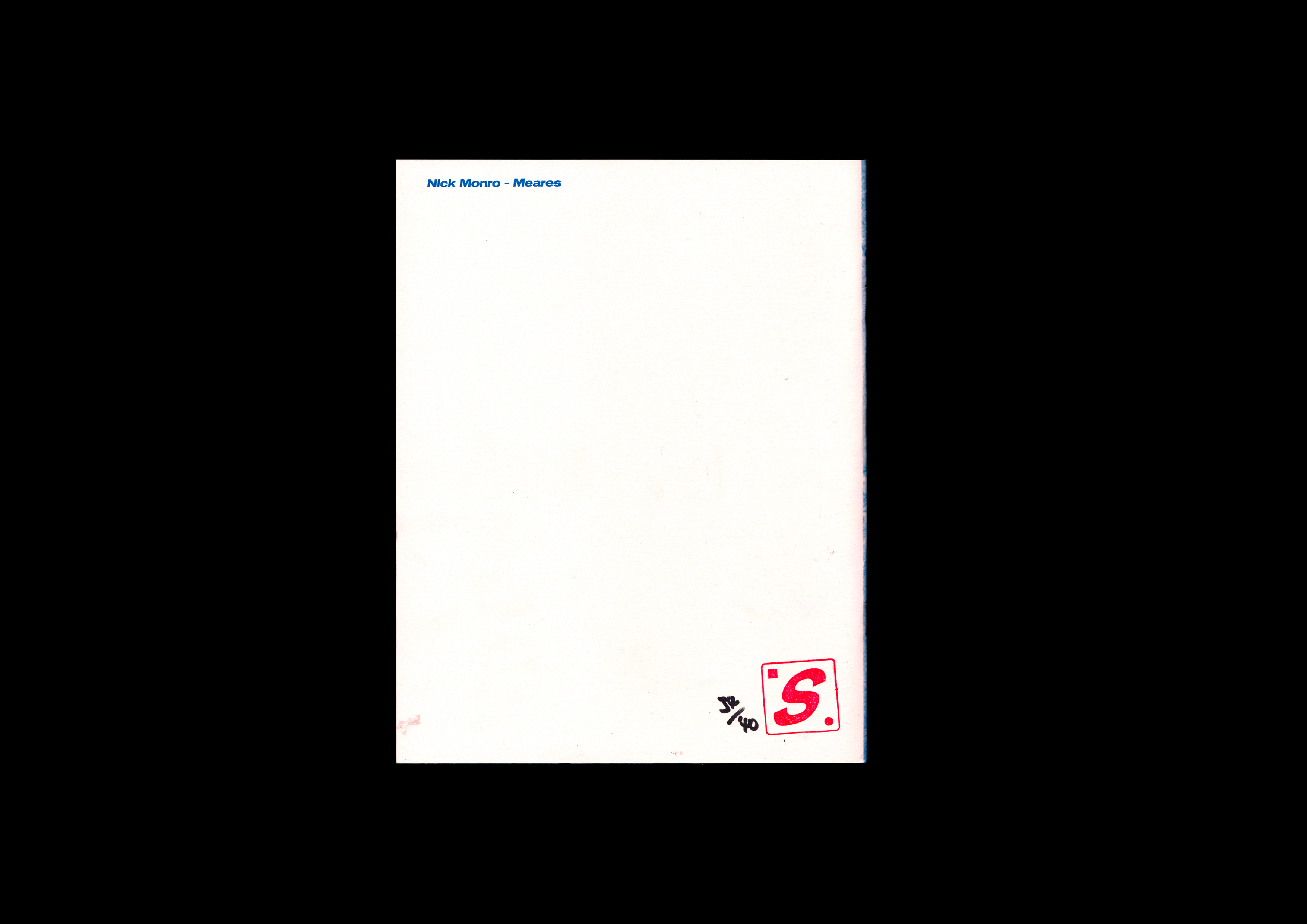 Atlantic Wall - Riso Edition'Started as a photography project by Nick Monro,
Atlantic Wall
traces the concrete bunkers that the Nazis built along the western front during WW2 as they are now; crumbling, otherworldly and ultimately ineffectual. The risograph-printed publication's first issue looks at Nord-Pas-De-Calais, the most densely populated with bunkers due to its proximity to Britain.' -
MagCulture,
https://magculture.com/march-2019/
Copies were sold at Magculture in London and Athenaeum Nieuwscentrum in Amsterdam.
As the coloured publication of the Atlantic Wall 001 was too expensive to print a large run of, I created a two colour Risograph Printed Issue instead. This allowed me to sell at an accessible price and giveaway, but not be too expensive.