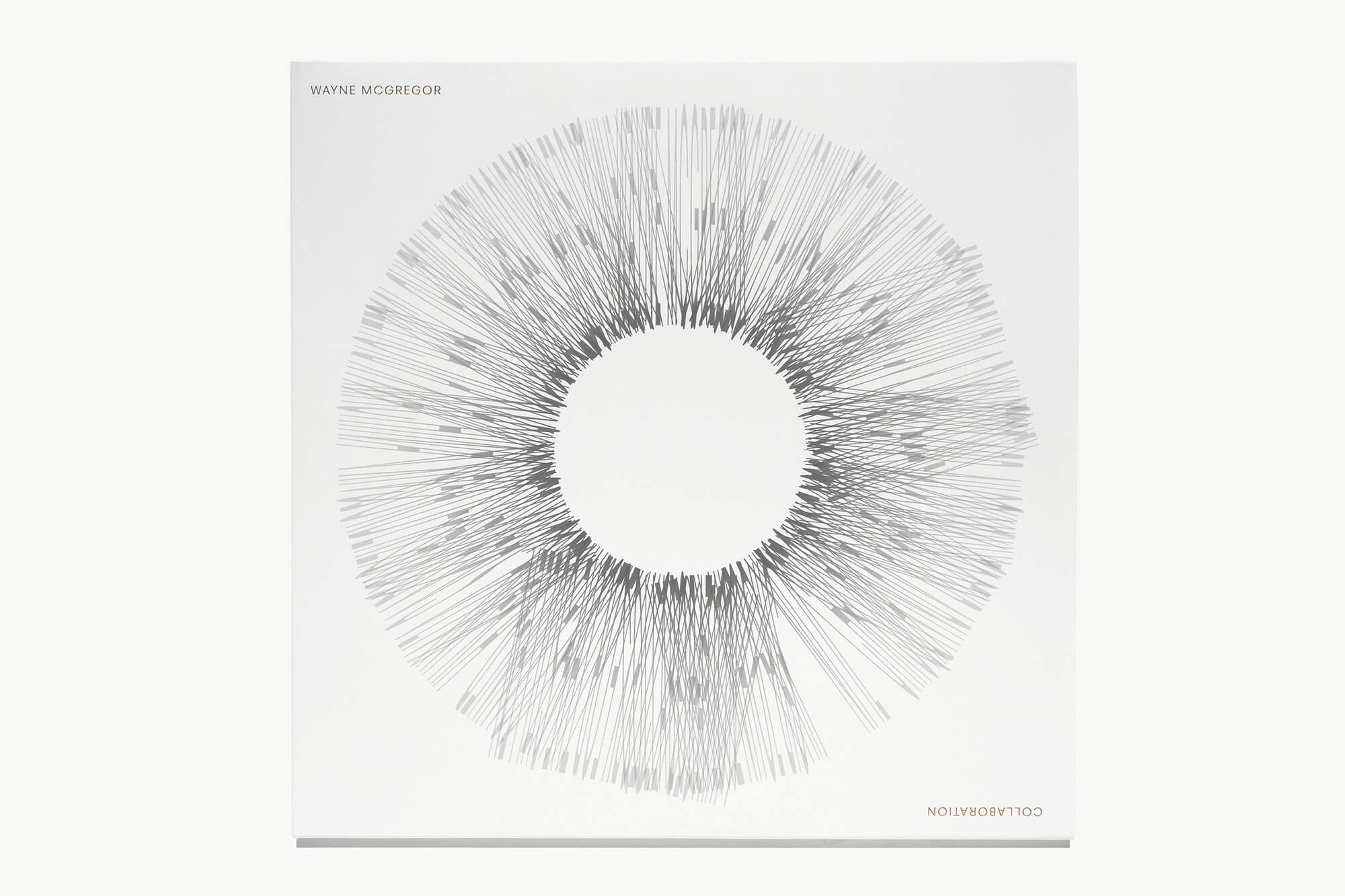 Collabroations 1: Wayne McGregor
Whilst working at
William Hall
I was closely involved with the head designer to create this project, it was the largest project I worked on, being involved with almost everypart of the process, concept to creation.
The design focuses on the elements that are consistent across the pieces. All were written to interpret or to inspire movement, and all were written to complement McGregor's richly codified work. Translating movement to an inanimate surface without relying on cliches – figures moving or blurred lines for example – required an unusual approach. Rather than show the movement the design instigates or intends movement.
By elongating the letters to the degree that they are illegible viewed straight on, the viewer is forced to move the LP or themselves to decode the text. When viewed at a shallow angle each collaborator – and the name of the corresponding work – becomes legible, while the neighbouring works are further obscured. Circumnavigating – or rotating – the LP brings each of the artists into focus in turn.
When viewed from the front again the letters complete a ring of collaboration, create a satisfying and alluring geometric form, and an identifiable graphic device.