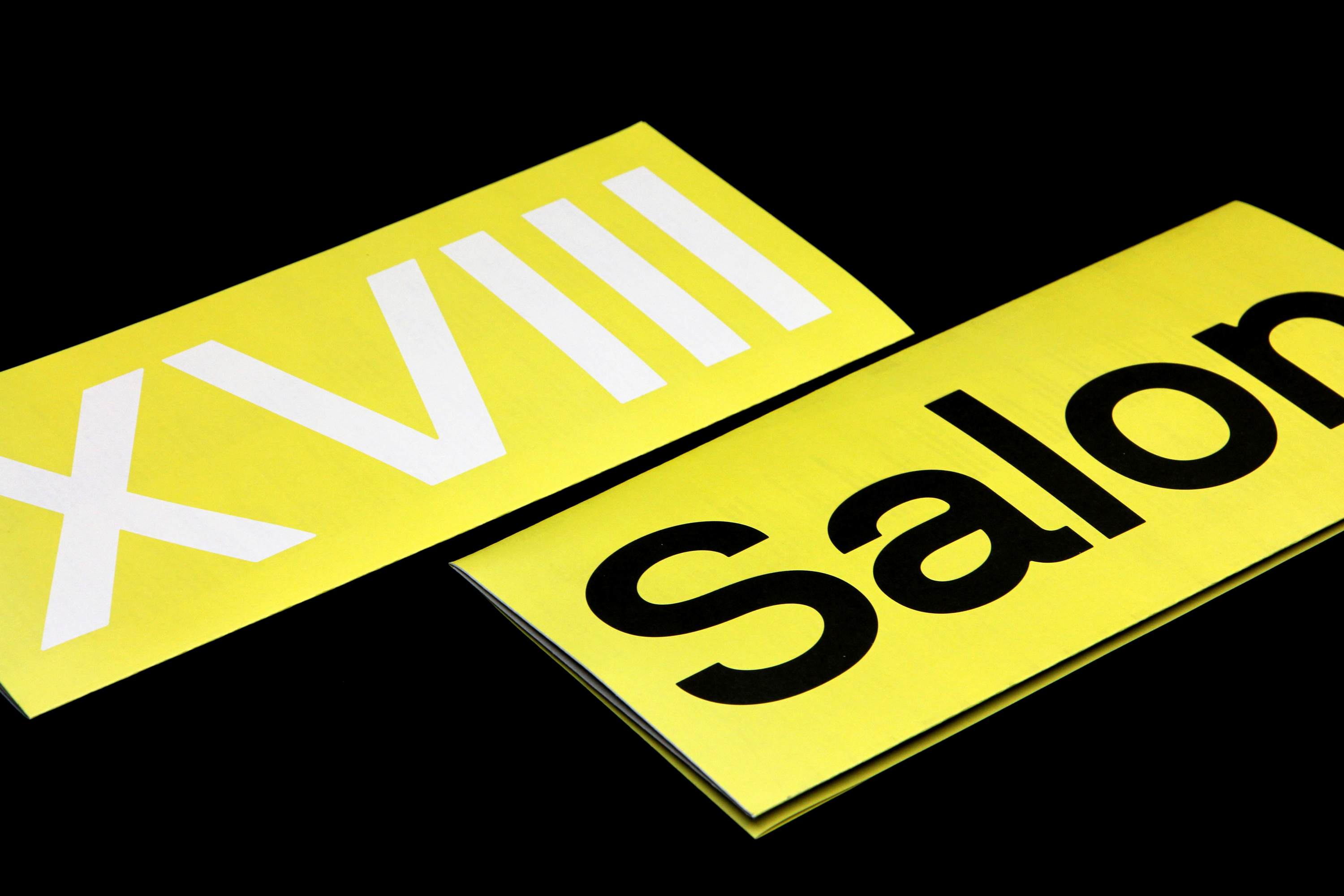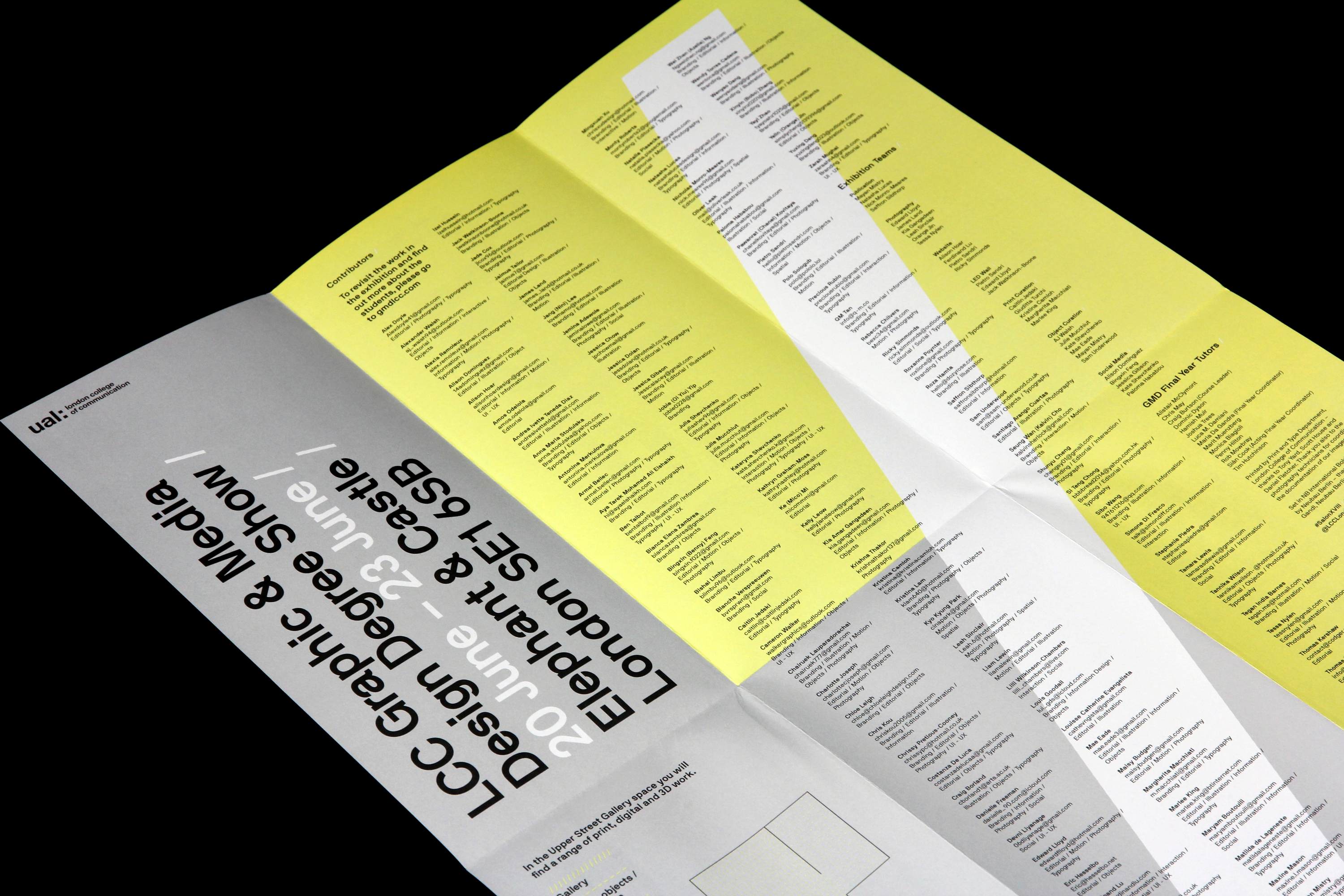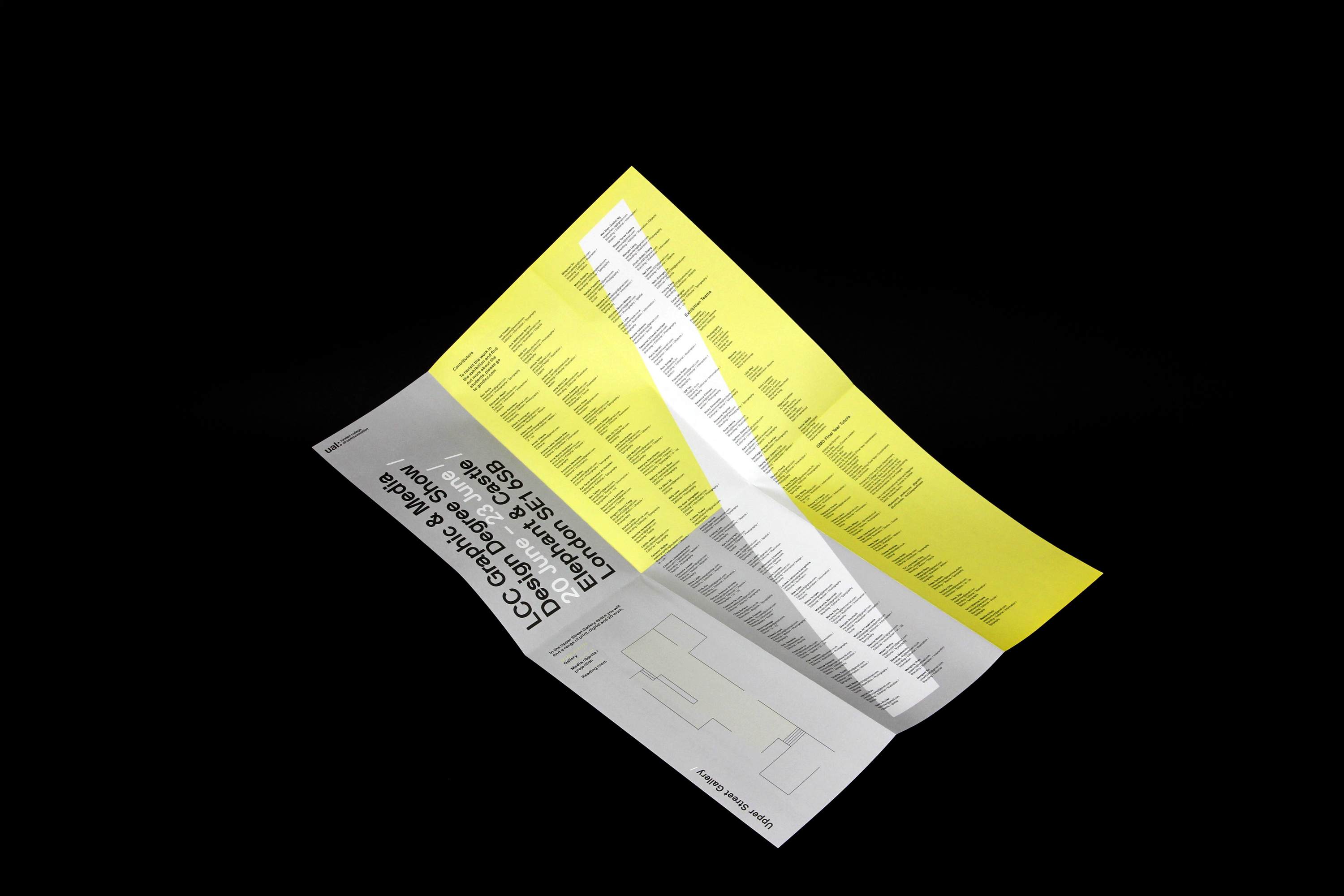 Website for the exhibition.
Salon XVII Exhibition
GMD Salon XVIII Broadsheet

For the Graphic and Media design exhibition at London College of Communication a team including myself Mayan Mistry, Saffron Sibthorp and Natasha Lucas designed a A2 broadsheet which folded down into a pocket sized leaflet. Over 3000 were two colour Offset printed.As a Team we made key decisions on the identity of the Graphic and Media Design exhibition show 2018. Such as the colour yellow which became the colour of the year and very much a large part of the Identity. We also choose the use of the large slash which became part of the identity also.