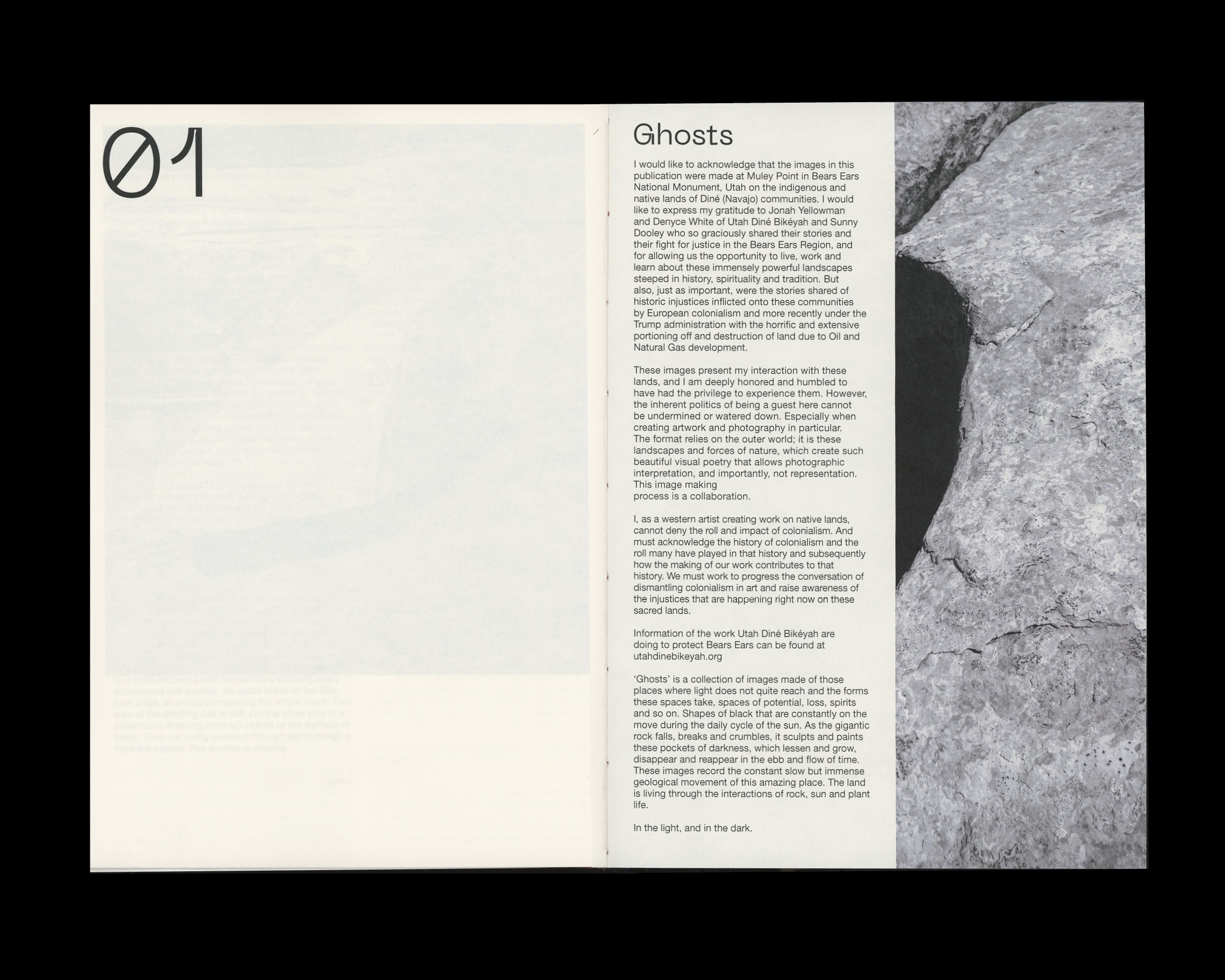 These Systems Are Not Static is a photography book combining an essay and three books the phographer Jake Gatehouse created whilst on a art course in New Mexico, America.

I intially designed three short books which Jake used for his final exhibition. I then visited him in New Mexico and during my stay, we decided on creating a larger publication with all the content, including the essay and details about the course.

This meant a much more thorough design layout and image placement, as all the individual books had to work together.

It was essential the book could open flat as many of the images go across a spread. In order to achieve this, I chose a coptic stitch with an exposed spine, as the readablity of the book is important. This allows the audience to view the images as the photographer intended.